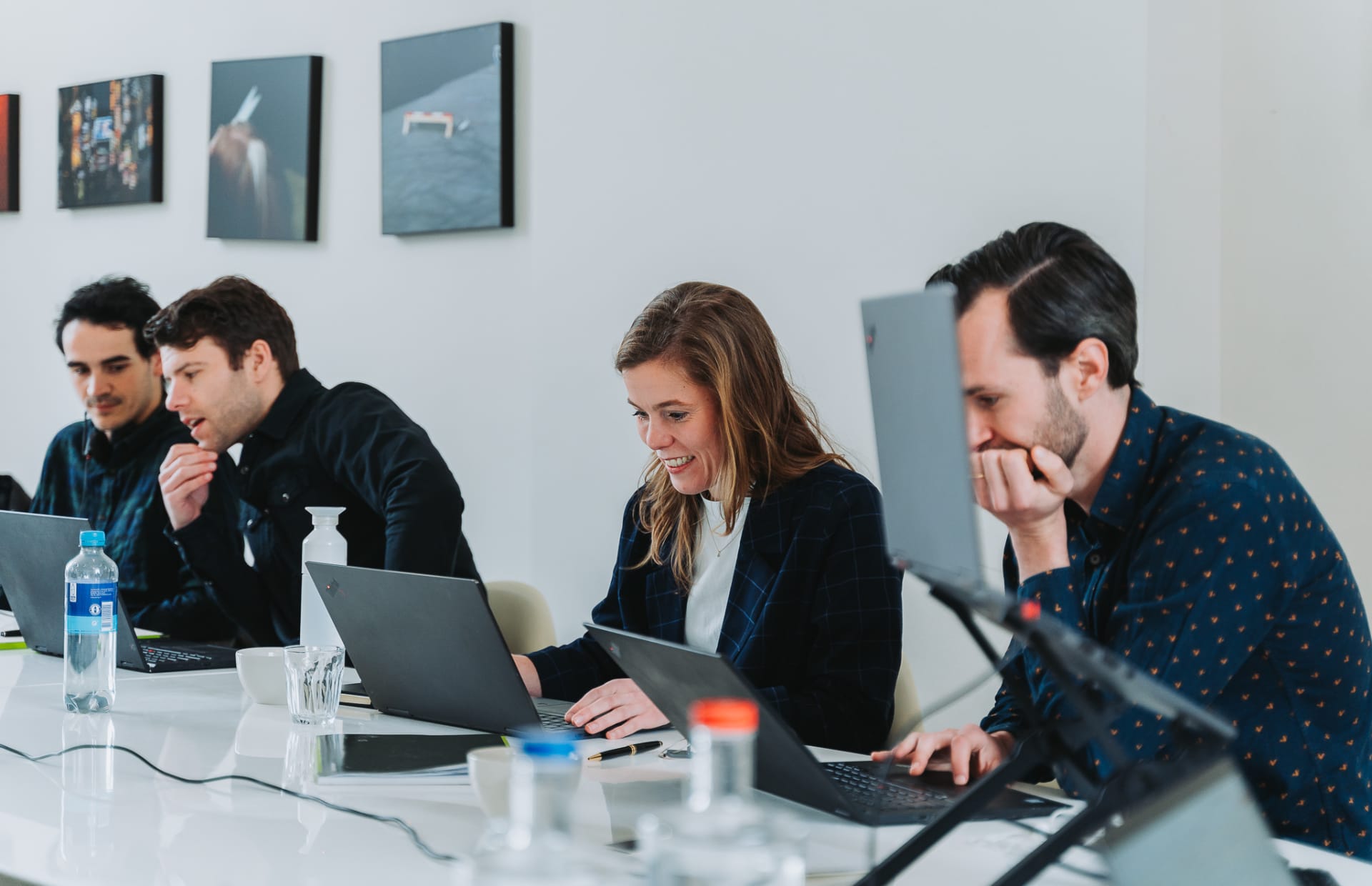 Strategy Consultant (experienced)
Amsterdam

,

Noord-Holland

,

Netherlands

Netherlands
Description
As a strategy consultant at Gupta Strategists, you will work with a passionate and talented team on high-impact projects in healthcare. Our projects are diverse. Some examples include conducting comprehensive (market) analyses, developing new strategies, working on new business models, guiding leadership development, and preparing mergers. The clients (healthcare organisations, health insurers, government and regulators, pharmaceutical companies, medtech, investors, etc.) and the duration of your project (a few weeks to a maximum of a year) are also different each time. This variety means that no project is the same at Gupta.
You always work in a team. We ensure plenty of development opportunities for you, matching your personal needs. Depending on your previous experience and based on your first projects at Gupta, we will discuss your development path within Gupta. Together with your mentor, you will create practical plans to achieve your ambitions and facilitate rapid growth. You'll also regularly discuss the status of your development and what guidance you need.
In an average week, you will work from Monday until Thursday with the project team and on Friday with the whole team at a central location in the Netherlands. Together with your project team, you'll decide the location for your work during the week, whether it's at the customer's office, our headquarters in Amsterdam (Huize Frankendael), your home, or a location of your choice. At Gupta, it doesn't matter where or when you work; we are focused on the results.
Who are you?
You have recent, relevant work experience as a strategy consultant. You will thrive at Gupta if you are curious, results-driven, and analytical. You enjoy delving into figures and data, making quick connections, and structuring information. Furthermore, strong communication skills are essential, and an entrepreneurial mindset (aiming to improve Gupta and drive innovative ideas) is highly valued. Speaking the Dutch language is a requirement.
It is not important which study background you have; in fact, the combination of different backgrounds makes us strong as a team. While prior experience in the healthcare sector is not necessary, having an interest in it is preferred. Previous transitions have chosen to continue their career at Gupta after starting at firms such as McKinsey & Company, the Boston Consulting Group or Roland Berger.
WHAT DO WE OFFER?
Working at a leading healthcare consultancy: a job that provides challenge and social impact
Few rules, lots of flexibility and freedom. For example, we do not register hours, there is a flat organisational structure and you are free to plan your agenda and working hours yourself
A culture based on trust and helpfulness. We do not engage in unfriendly competition
Continuous development opportunities. Onsite training and flexibility to choose additional training courses for your personal and professional development, ranging from short courses to a full-time MBA at a top university such as INSEAD."
Holidays are a welcome change from the hard work. We avoid unnecessary registration; holidays are scheduled in consultation with the rest of the team. Generally, colleagues tend to take around 30 holidays a year
The opportunity to work abroad. If you would like to work at our office in Doha (Qatar) or take part in a project abroad, we often have exciting projects to offer you
The opportunity to work part-time (four days a week). Many colleagues have young children and combine their challenging job with their family in this way
Employment conditions in line with those at The Big Three. In addition to your basic salary and bonuses, you will be paid dividends (after the first year).
Do you want to work as a strategy consultant tackling complex issues in healthcare? Apply now! For more information, please feel free to contact aniek.smeets@gupta-strategists.nl.
All done!
Your details have been sent, thank you for your interest in Gupta Strategists. We will get back to you as soon as possible. If you have any questions in the meantime, please do not hesitate to contact us.