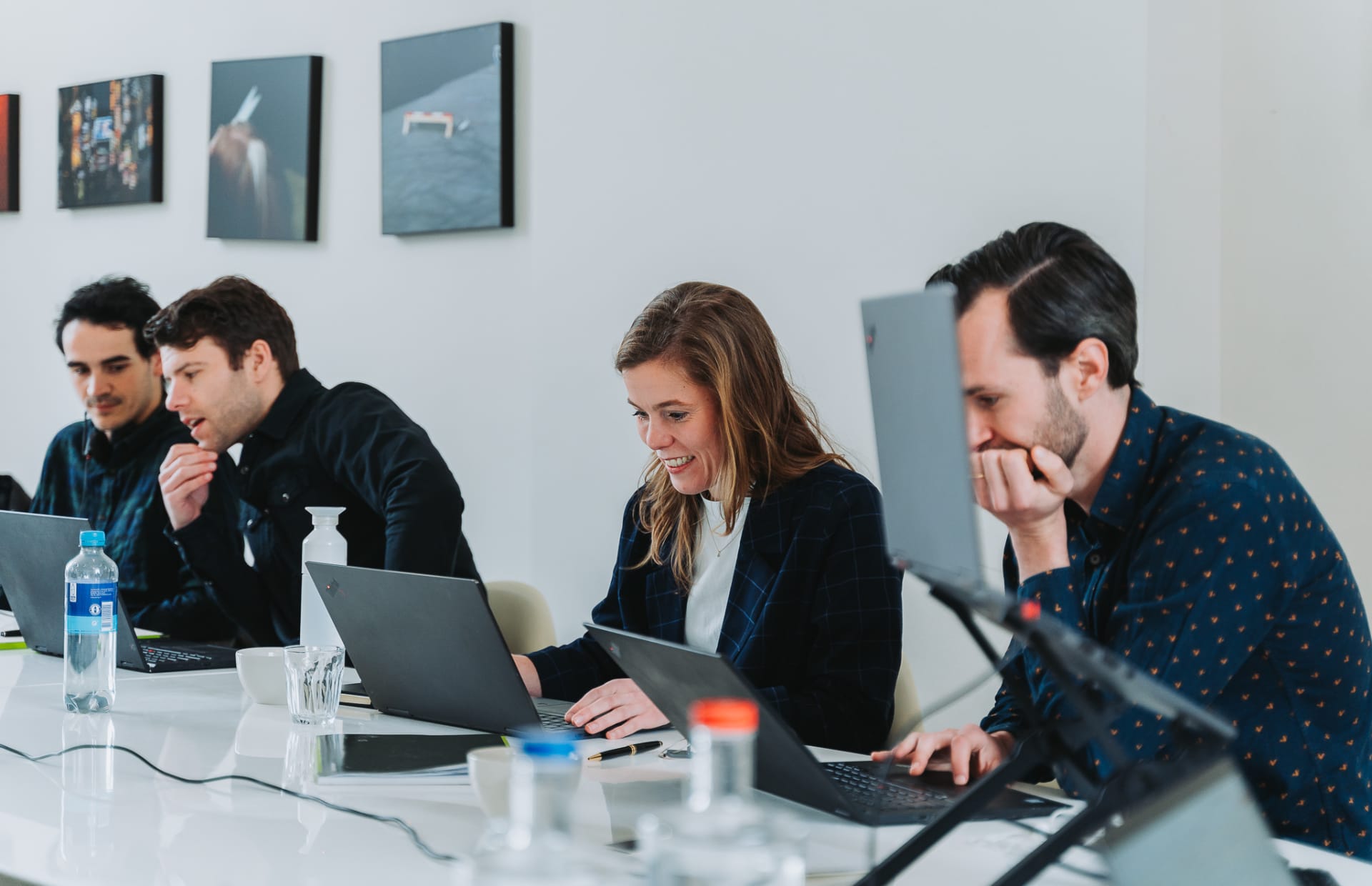 Strategy Consultant
Amsterdam

,

Noord-Holland

,

Netherlands

Netherlands
Description
As a strategy consultant at Gupta Strategists, you will work with a small team on large projects in healthcare. As an all-round strategy consultant you will work on projects with diverse, complex topics. Projects vary, for example, from developing new strategies and implementing innovative ideas to conducting extensive (market) analyses or supervising mergers. You never work solo on a project, always with one or more colleagues. Even as a starter you are a full team member and you will work directly on a project, make analyses, spar with colleagues and give presentations to clients.

In general, you will work from Monday to Thursday with your project team and on Friday with all your colleagues in the same office. You will work with your project team at the client's office, at home, or at a location of your choice. On Fridays, we work together at a nice location in the middle of the country (usually in or around Utrecht or Amsterdam). During the week we can work at one of our favorite locations in Amsterdam: Huize Frankendael.

Who are you?
You are in the final stage of your MSc or PhD or have recently completed it. It is not important which type of study you have done; the combination of different backgrounds makes us strong as a team. You will fit in at Gupta if you are entrepreneurial, curious, result-oriented and analytical. You enjoy exploring statistics and data, are capable of understanding connections and are able to structure information. On top of that, you have excellent communication skills, which will be pushed to the next level when you join us.
All of our clients have something to do with healthcare. Think of hospitals, health insurers, pharmaceutical companies, elderly care organisations, pharmacists, mental healthcare providers, policymakers, regulators, investors, suppliers and sector organisations. It is therefore a must that you are interested in the healthcare sector, although experience or background in healthcare is not required.
Level of Dutch: minimum B2/C1.
What do we offer?
Working at a leading party in healthcare consultancy: a job with a social contribution
Few rules, a lot of freedom. For example, we do not register hours, have a flat organisational structure and you plan your own agenda and working hours
Culture based on trust and helpfulness. We don't do elbow-work here
Inspiring, alternating work locations on Fridays as well as the opportunity to work in Amsterdam at our regular work location during the week (if you are not at the client's site)
In-house training and the option of taking additional courses/courses for your personal and professional development (ranging from short courses to an MBA)
Holidays provide a welcome break from all the hard work. We do not have a maximum number of holidays and we do not keep track of holidays.
Would you like to work as a strategy consultant on complex issues in healthcare? Then apply now! For more information, please contact aniek.smeets@gupta-strategists.nl.

All done!
Your details have been sent, thank you for your interest in Gupta Strategists. We will get back to you as soon as possible. If you have any questions in the meantime, please do not hesitate to contact us.